Tell me, can you get snacks on top of the Great Wall of China?
Look, it's those German Girls again...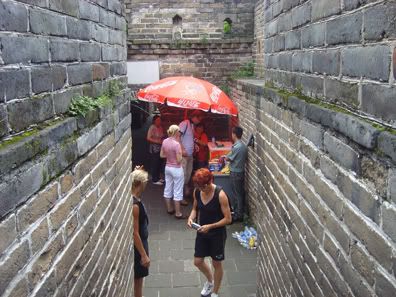 It can be a lonely job...
...but look, mister guard is stopping by!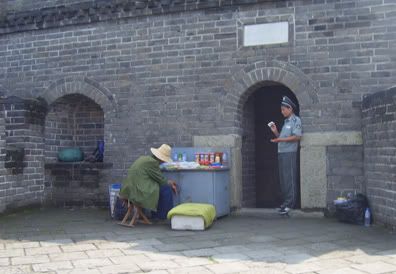 Table.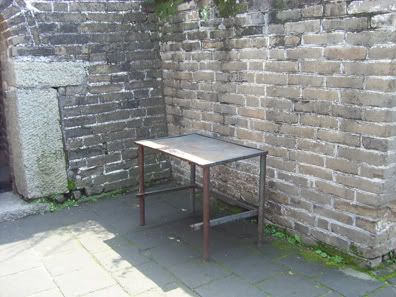 Don't forget to throw away your trash!
"Mmmm...that's some tasty water..."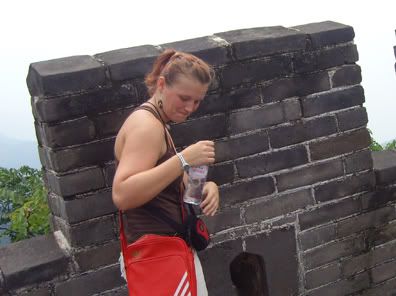 "Hang on, we're about halfway there..."
"What are you lookin' at?"
"Just go on without me. I'm staying here."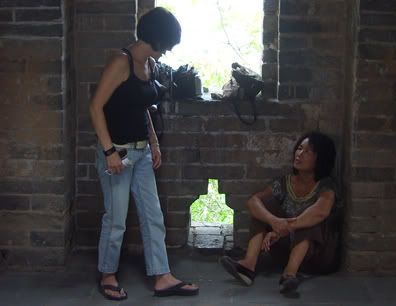 More Magooin'