The view from my hotel room in Detroit: I can see Canada!
At night!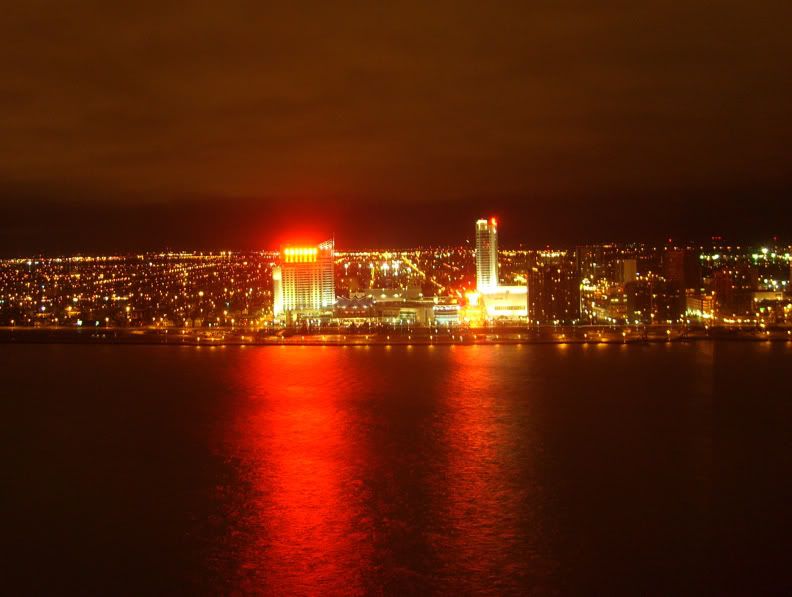 Table in hotel lobby with a glove on in:
Laundry chute:
We drove over to Windsor, Canada:
Canadian mailbox: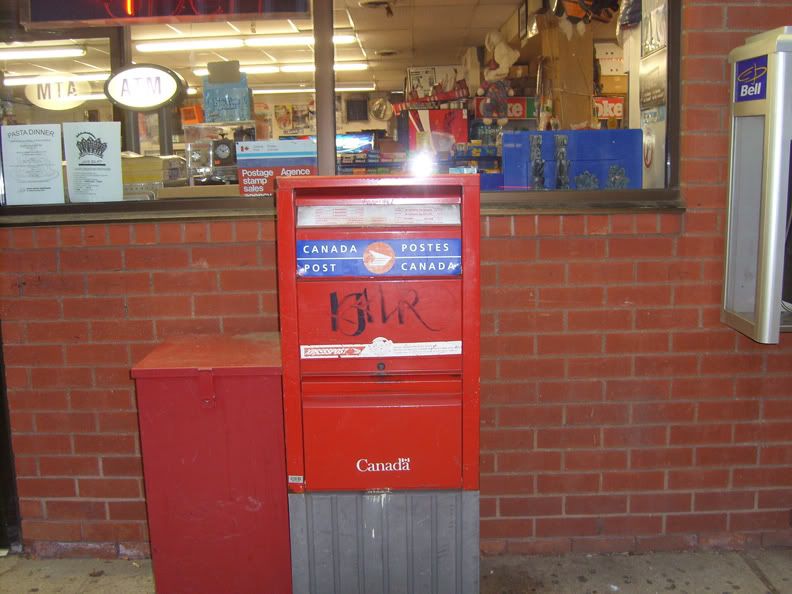 Canadian $20 that I won at the slot machines!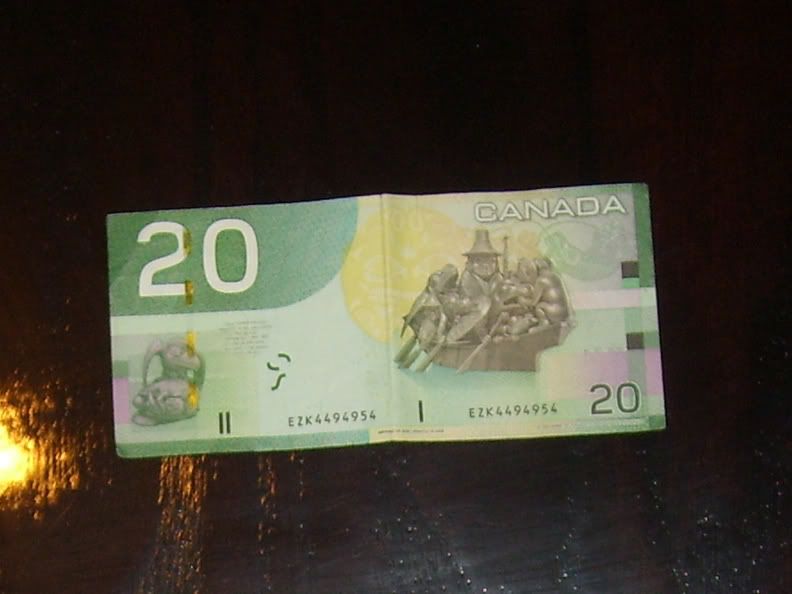 And now, the drive back from Detroit to New York:
Look! A bear!
I-80 rest stop: