So, today, early in the morning, at the crack of dawn, I went out in the back yard to cut down a tree to make a space to put a sort of vacuum machine to suck up the extra water from my basement.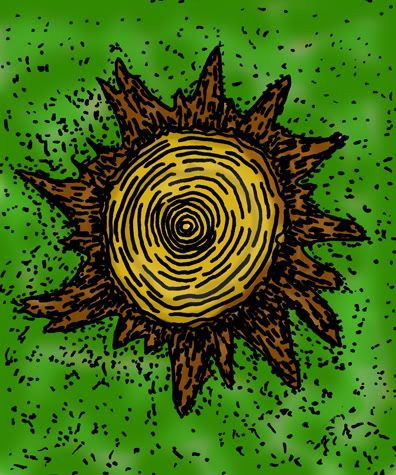 To sum up: At sun up, I put my sump pump on a stump.
Thats right; that just happened.