Apparently, we just finished
National Work Zone Safety Week.
I was driving home from Boston last night and all the electronic road signs, that usually say something like "Congestion for the next 50 miles, thanks to some dumbass," instead were promoting this special event.
Coming up:
Spider-Man Week in NYC!*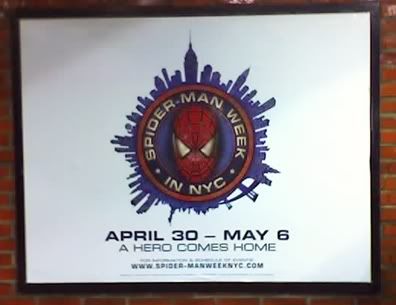 *Here's what's cool about the website: Because in the new movie Spider-Man changes his costume from red to black,
You can change the color of the background pattern from Red To Black!